William J Kowalski DMD
Born in Illinois, Dr. Kowalski earned his undergraduate degree from the University of Illinois and then went on to receive his dental degree from Southern Illinois University School of Dental Medicine in 2003. He has been practicing in the Fenton, MO, area ever since. He also received endodontic specialty training and strives to keep himself well-informed by continuing his education several times a year. Dr. Kowalski is a member of the American Dental Association (ADA), and he was named as one of 2017's Top Dentists by SH magazine. Additionally, he has gone on mission trips to the Dominican Republic with the Pujols Family Foundation. Dr. Kowalski's goal as a dentist is to help patients take care of their teeth while relieving their unwanted pain.
Dr. Kowalski has been married to a pedodontist since 2004, and together, they have one son and one daughter. He is active in his church and the Knights of Columbus. His hobbies include weight lifting, exercising, baseball, basketball, and spending time with his family.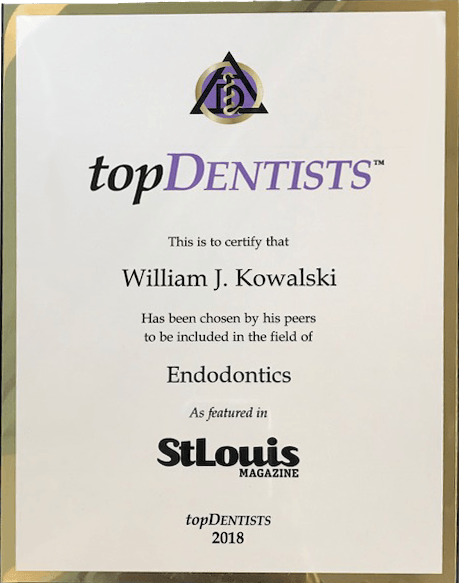 Meet Our Team
Our friendly team at the office of William J Kowalski DMD MS LLC works incredibly well together to make sure your endodontic needs are met. We look forward to meeting you, and we encourage you to give our office a call to schedule your appointment with our amazing endodontist in Fenton, Missouri.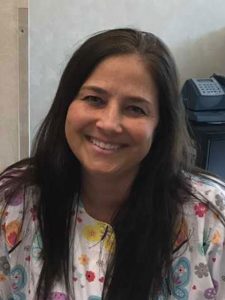 Kelly – Dental Assistant/Office Manager
Kelly joined our practice in January of 2008, and she loves being part of such a down-to-earth, friendly, and welcoming office. Kelly helps us succeed by making patients feel comfortable, providing them with helpful information regarding their insurance coverage, and keeping everything in order on a daily basis. Kelly grew up in the Daytona Beach, FL, area, and she became a certified dental assistant at Daytona Beach Community College in 1991. In her leisure time, she enjoys snowmobiling, going to the beach, riding one of her three horses, boating, 4-wheeling, and being outdoors. She also has 2 Boxer dogs.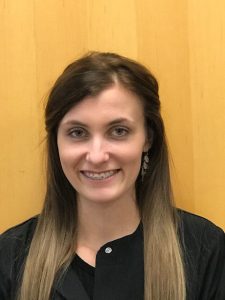 Hannah – Dental Assistant
Hannah has been with our practice since June 2017. She graduated from Ste. Genevieve High School in 2017, and she is currently an undergraduate student at Saint Louis University. Hannah contributes to our success by being caring, kind, and friendly; she is always there to make someone laugh. She enjoys working in such a relaxing atmosphere, where everyone is friendly. Hannah's hobbies include barrel racing and having political discussions.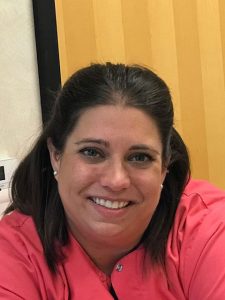 Catherine – Dental Assistant
Catherine finished dental assisting school in March 2005 and joined the office of William J Kowalski DMD MS LLC in January 2007. She helps our practice succeed by being caring and compassionate towards our patients. Catherine greatly enjoys the people she works with and interacting with our patients. She has been married since 2005 and has two daughters: a six-year-old and a two-year-old. Catherine's hobbies include shopping, swimming, hiking, and the pool.